Commercial Real Estate Investing: A Beginner's Guide to Getting Started [2023]
We are not compensated for any of the products or services mentioned here, but the opinions expressed in this article belong solely to the writer. Compensation is affected if an advertisement is made. The list of available products is limited. Tell me about the process of making money and editorial policies. When people invest in property, it can be difficult to choose a single-family home. However, while these homes are often lucrative, savvy investors often shift to commercial properties to make a better return on the investments. A good investment for a beginner investor is a good investment in commercial real estate deal other property.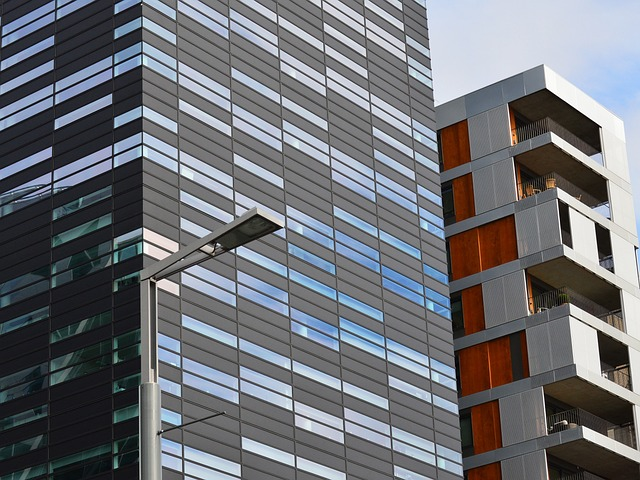 How commercial leases work?
Commercial leases are agreements between a landlord and a tenant that allow the tenant to use a commercial property for business purposes. Commercial leases can vary in terms of duration, rental amount, maintenance responsibilities, and other factors depending on the specific needs of the tenant and the landlord. Here are the basic steps and components of a commercial lease:
Identifying the space: The tenant and landlord negotiate and agree on the space being leased, including the size, location, and amenities of the commercial property.

Lease term: The tenant and landlord agree on the duration of the lease, which can range from a few months to several years.

Rent and other costs: The tenant agrees to pay rent and other expenses such as utilities, property taxes, insurance, maintenance costs, and any other fees specified in the lease agreement.

Use of the space: The lease agreement specifies how the tenant may use the commercial space, including any restrictions on how the space can be used, and whether the tenant can sublease the space to another tenant.

Repairs and maintenance: The lease agreement specifies which party is responsible for maintaining and repairing the commercial property, including structural repairs, electrical, plumbing, and HVAC maintenance.

Security deposit: The tenant may be required to provide a security deposit to cover any damages caused to the property during the lease term.

Termination and renewal: The lease agreement specifies the conditions under which the lease may be terminated by either party, as well as any renewal options.
Commercial leases are often more complex than residential leases and require the assistance of an experienced real estate attorney to ensure that both parties' rights and obligations are properly represented in the lease agreement.
Real Estate Investment Trusts
ReITs are a suitable choice for smaller investment managers whose property needs cannot be found or bought themselves. Or doing the due diligence to invest in certain real estate via crowdfunding sites. And that doesn't make them an easy target. Reit owners must pay 90% of profits to shareholders as a dividend. It's impossible to qualify as a registered investor. ReITs are a quick means to add real estate to your portfolio. They are able to give investors good fixed income. In some situations, REIT investments are more lucrative because someone else does your job.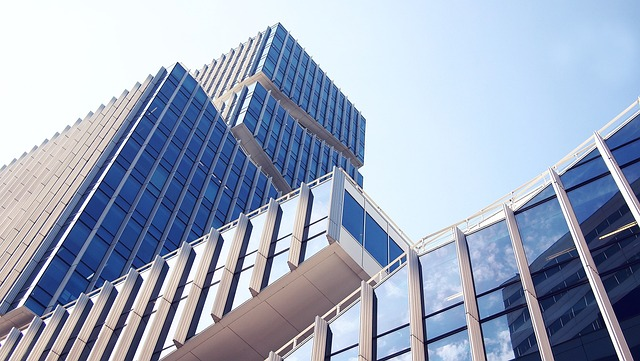 Risks and Rewards of Commercial Real Estate Investing
Every investment involves risks, and investing in a commercial property is no exception. While the economy is still recovering, the effects of the recent pandemic have affected commercial buildings more than others. There are vacancy levels in the housing market, including office buildings and apartments and the rent has also improved in some properties. Similarly Partners CEO Steven Buss said long-standing contracts are an integral part of real estate businesses.
CRE vocabulary you should know
In the context of acquiring property, you need to be knowledgeable about commercial property industry terminology. Get up to speed with these terms to understand conversations and make more informed investments. If one reads a post on the forum, they will be able to understand the meaning. In addition there are additional ways of discovering new investments, networking, and getting feedback from others who may have similar interests in your business. If you want more information on commercial real estate property investing, please visit my site. We learn on different levels.
The Unique Benefits of Commercial Real Estate Investing
Commercial Real Estate Investment is a unique, beneficial investment strategy compared to residential investment in many ways, including:
CRE people you should have in your network
As an investor you need a good team to work with. This team handles specific jobs, provides invaluable support and ensures compliance with federal, state, or local rules.
Types Of Commercial Real Estate Loans
Now you should think about one important question: How will you finance the investment? What's a good plan? Commercial real estate investors have the choice in deciding what financing solution fits them best. Almost every loan type requires special requirements like an experience score and minimum loan amounts to repay. This loan also varies depending on terms and interest rate and loan-to-value ratio.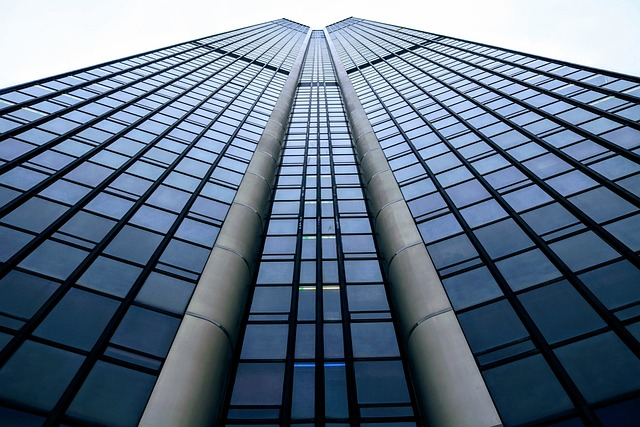 Longer Leases Reduce Risk
Commercial building usually requires more tenant lease than a residential house. Most agreements with commercial tenants last 24 – 36 months and the notice for revocation usually lasts over 30. Generally speaking, the ability of investors to control their expenses will help reduce risk.
Risk Diversification
Those who are not paying rent on their properties lose about 10 percent of their income. If you're losing tenants to one home then your entire income will disappear.
Which makes more money: commercial or residential real estate?
Commercial property typically gives higher potential earnings for property owners. The average homeowner earns between 6% and 12% an annual while the average homeowner earns around 4%. CRE property often provides diversified income for property types with multiple tenants with long-term lease contracts at a higher price per square foot.
How To Invest In Commercial Real Estate: Getting Started
How does an investment in property have its own answer? Despite the sectors or the niches that are involved, doing homework is essential in ensuring success with commercial real estate investors. Besides understanding commercial real estate investment, the market needs knowledge of commercial real estate and the different types that are offered to different investors. When it comes time to launch your own business, you should follow some advice: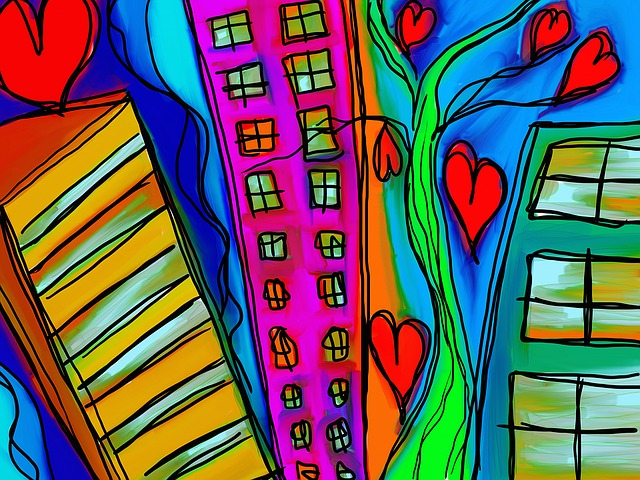 How Do I Know If I'm Ready For A Career In Commercial Real Estate Investing?
Is there a business investment that you think would be worth pursuing? These three questions are meant to give you more insight into the commercial real estate sector.
What type of commercial property is most profitable?
Typically properties with high demand. The more rents in your apartment the better the return. Properties with higher rents tend to have the amenities such as office spaces such as RV parks, apartments and students housing.
Often the business owner purchases the property for lease. Essentially, it creates the arms-length transactions for the owners' payments of the buildings but keeps these two entities separate in cases of a sale or a lawsuit. Many people purchase buildings to rent to others as investments as well as buy buildings as investments in the business. In most cases, the landlord signed a lease formalizing the monthly rental amount, the payee and the duration of the contract.
How To Invest In Commercial Real Estate
You can buy a business property with a minimum purchase cost, but that doesn't make you out of luck. How can a commercial real estate investor or property investor get the best returns?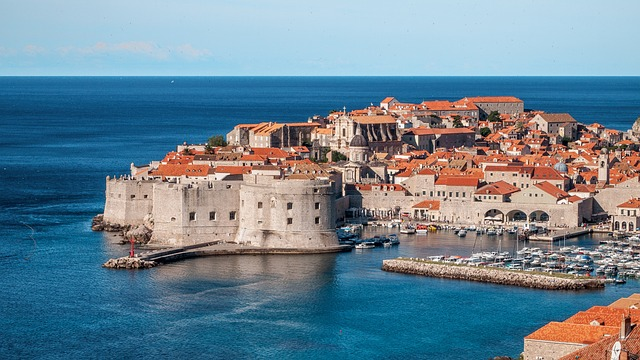 What is a good ROI for commercial property?
A poor performing property can return around 6 %, while one high performance property can yield 2% or higher.
What are the disadvantages of owning commercial property?
Commercial property investments have significant costs compared to residential investments. Market risk, vacancy risk and interest rates can also affect the value of commercial and residential properties together.
How to make money investing in commercial real estate?
Investing in a commercial home can generate earnings or increase its price. In addition, the commercial property owners also generates revenue by generating rent payments and appreciation is earned through the increase in property values.
How do people invest in commercial real estate?
REITs are the most efficient investment method in commercial properties. REITs use the proceeds collected by a variety of investors for the acquisition and operation of commercial and industrial properties only. Dividend payments go out to shareholders.
What is a good ROI on commercial real estate?
In the stock market in general, the returns on the investment of low performing properties would be closer to 6%, while those in the higher performing sector would yield more than 12%.
How do investors make money from commercial real estate?
Unlike real estate investment, residential investors are leased to businesses which occupy office space on their property rather than residential. The use of raw land purchased in commercial properties is included in this definition.
What is the most profitable commercial real estate?
Typically, houses having high tenants have high returns. The properties comprise apartments and offices, college campuses, campgrounds, and storage facilities, buildings, et.
Is commercial real estate good during inflation?
Commercial real estate is generally considered a long-term solution to avoid inflated costs, because owners can gain stable revenues and improve rental payments. Inflation rates have been rising since 1980.
Is it good to buy commercial property during recession?
Commercial real estate investments can also offer unique opportunities when prices are low and competitors are less competitive. The need for prudent thinking and understanding of the market remains strong.
What is the downside of commercial real estate?
Typical pros and cons include high costs and management intensity. Market risk – vacancy risk – interest rates – could further pressure the commercial housing market.
Is real estate a good investment in 2023?
Even if you're a bit skeptical, 2023 can be a very lucrative year for investing in real estate thanks to advantages such as long-term growth, steady rental revenues, tax benefits and a hedge against inflation. Mortgage prices will drop but home prices will remain competitive as a result of a lack of supply.
What is the safest commercial real estate investment?
Class A property is considered safe with highest yield which equates to reducing risks of property taxes and reducing caps.
What is commercial investment real estate?
Commercial property represents an asset rented primarily to businesses and retail businesses. Investing in property for commercial uses involves purchasing property for commercial use.
What is a good ROI for commercial real estate?
A high performing property manager is likely to return around 15% and 12% respectively.
What is the benefit of investing in commercial real estate?
Commercial real estate can possibly produce a stable income, which may exceed the normal yield of bonds in the market. Income is distributed annually, monthly or quarterly, depending on individual investments.
What is one advantage of investing in commercial real estate?
Commercial real estate properties have a large potential for making money. These ranges usually exceed the rate of return for residential buildings, according to market conditions and the current economy. Leasing also generates passive income with little investor involvement.